Practical Law
It's time to focus on the bigger picture. Practical Law is the time-saving legal guidance solution empowering law firms and legal departments, like yours, across the Middle East, North Africa, and the globe.
Discover time-saving resources for today's legal professionals
Streamline your daily tasks with toolkits, checklists, contracts and agreements. Plus, keep up with the ever-evolving legal industry with practice notes. Get up to speed fast with the support of our in-house team of global legal writers who create and maintain practical how-to guides and resources — so that you have more time to focus on the bigger picture.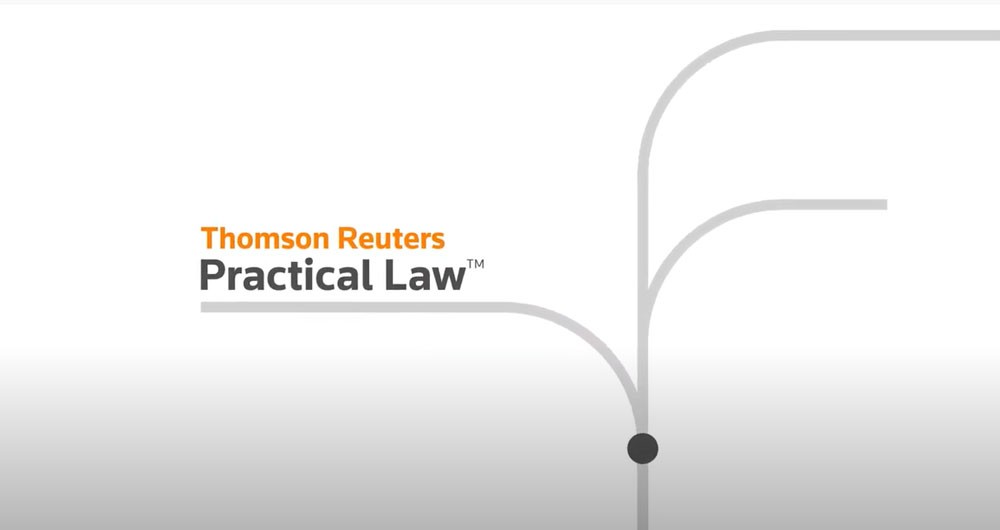 02:20
Demonstrate immediate time and cost efficiencies with Practical Law's step-by-step guides, template documents, and checklists.
Resources are continually reviewed to adapt to meet changes in the law. We predict and analyze future issues, alerting you through curated current awareness tools
Provide the most valuable and commercially relevant legal advice across a range of specialist industries.
Relevant, high-quality content gives you a better starting point and helps you get up to speed quickly on unfamiliar areas of the law.
Get up to speed on specialist or unfamiliar areas of law, fast, with legal know-how resources across a spectrum of practice areas.
Feel confident knowing that your content is created and maintained by legal writers with specialist practice experience from around the world.
---
By submitting this form, you acknowledge the Thomson Reuters group of companies will process your personal information as described in our Privacy Statement, which explains how we collect, use, store, and disclose your personal information, the consequences if you do not provide this information, and the way in which you can access and correct your personal information or submit a complaint. 
What our customers say about us
I highly recommend Practical Law by Thomson Reuters. The resources are at a high quality and written in clear language that is easy to understand on the go without compromising on complexity of the legal issues at hand.
...certain published guidance doesn't adequately explain the practical application of key concepts... Practical Law [is] a very efficient tool in bridging that gap.
We've had a relationship with Thomson Reuters for many years. In our view, they are market leaders in terms of what they produce and Practical Law is evidence of their market leadership.
Meet your Practical Law legal writing team.
Construction & Real Estate
Ready to see how Practical Law can benefit your legal team?
Contact us for a free demo of Practical Law and see first-hand what a difference it can make to your legal operations.