The Future of Compliance:
Simplify E-Invoicing Complexity With a Universal Solution 
Watch this on-demand webinar where industry experts from Pagero and Thomson Reuters discuss how to Minimize effort, cost, and risk with a global compliance strategy for e-invoicing and VAT/GST reporting.
Take a look at our short snippet below: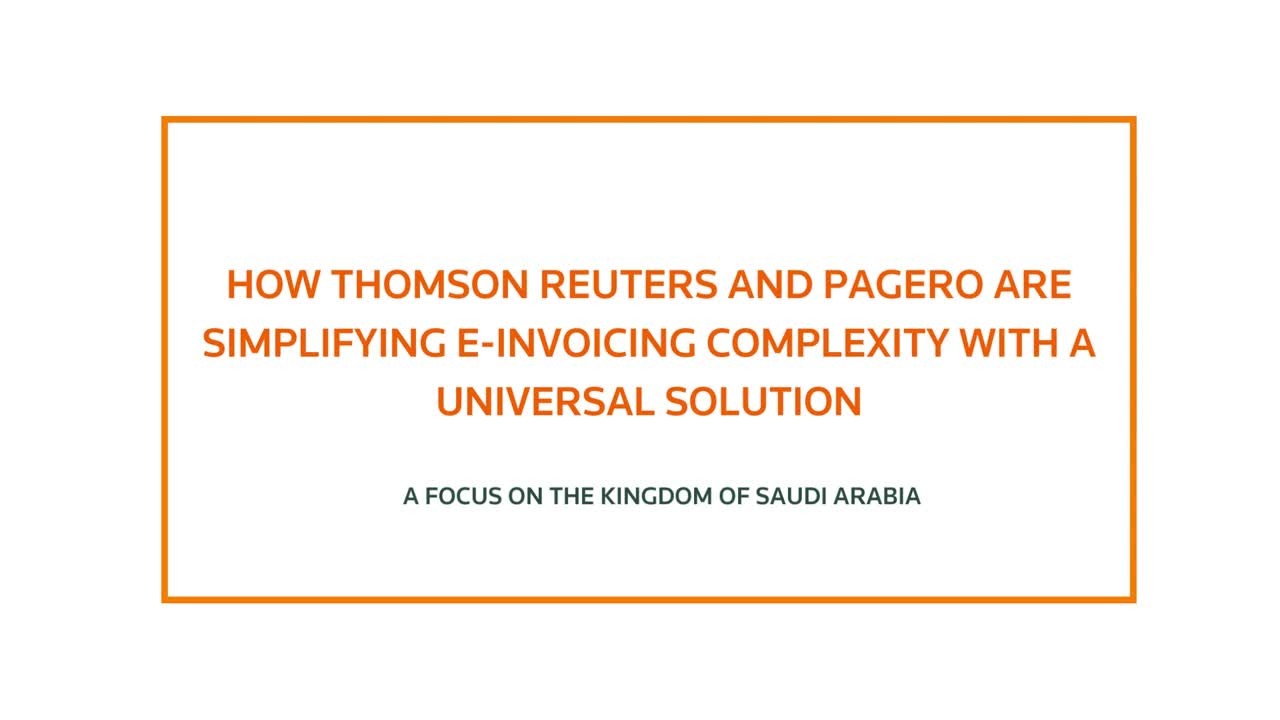 01:45
Global VAT/GST compliance, coupled with accelerating e-invoicing mandates, continues to increase complexity for multinational businesses. With more countries adopting digital compliance requirements, how can organizations meet the demands to comply with tax law and e-invoice continuous-transaction-control (CTC) mandates while minimizing effort, cost, and risk?
Simplify your e-invoicing process with an end-to-end, global compliance solution that combines the power of ONESOURCE Indirect Compliance, for automated, global VAT/GST reporting, with Pagero's e-invoicing (CTC) capabilities, for the automated and secure exchange of e-invoices and other electronic business documents.
Hear from Thomson Reuters and Pagero experts to understand:
How to address e-invoicing specific challenges
How businesses can manage global compliance obligations strategically
The benefits of a universal e-invoicing technology solution

Access the on-demand webinar
By submitting this form, you acknowledge the Thomson Reuters group of companies will process your personal information as described in our Privacy Statement, which explains how we collect, use, store, and disclose your personal information, the consequences if you do not provide this information, and the way in which you can access and correct your personal information or submit a complaint.