Comprehensive trade compliance software that builds resilient supply chains
ONESOURCE Global Trade software goes and above beyond to simplify processes, manage risks and give compliance confidence. With robust compliance features, backed with AI and flexible UI, it's all you need to modernize your trade operations and achieve better supply chain management.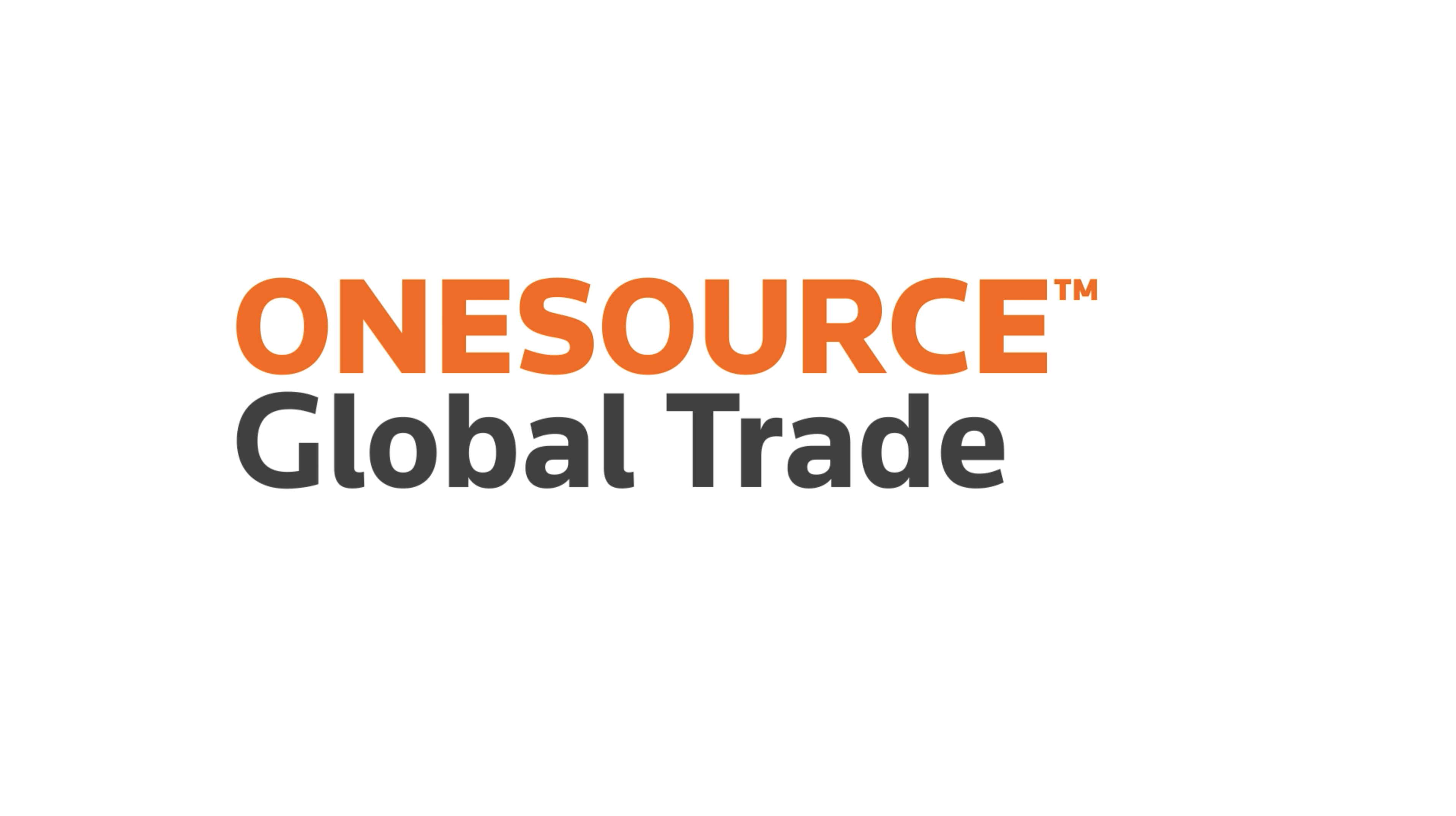 05:35
By submitting this form, you acknowledge the Thomson Reuters group of companies will process your personal information as described in our Privacy Statement, which explains how we collect, use, store, and disclose your personal information, the consequences if you do not provide this information, and the way in which you can access and correct your personal information or submit a complaint. 
RCEP. HS 2022 changes. New export controls. ONESOURCE covers it all.
Our goals is to empower trade and supply chain professionals. Be it any regulatory change across the world, our network of 300+ researchers bring you the most updated and accurate data. Our multinational customers no longer use disparate systems or excel, they simply integrate ONESOURCE Global Trade to either their ERP, CRM or SRM systems to gain full visibility.
Trust the experts in global trade management
Access the most up-to-date regulatory information available for 210+ countries and territories around the globe.
Avoid import or export delays, duty underpayments and overpayments, penalties, and customs audits with accurate, automated trade compliance data
Risk Management made possible with internal assessments and security programs. Improve export control compliance by mitigating sanction violations, penalties, and loss of export privileges through automated screening of customers and suppliers and classification.
Use advanced analytics to gain visibility into your trade compliance operations, identify potential risk factors, and evaluate strategic savings opportunities.
Lower the cost of goods sold and become more cost-competitive by taking advantage of duty savings opportunities such as free trade agreements and foreign-trade zones.
Compliance software that aids supplier management, supply chain diversification with better choice, fewer risks and speed.
What our customers say about us.
One of the best things about ONESOURCE is it is so much more user-friendly than our previous solution. It's just easier to get into the system, to get everyone trained and up and running."
Denied Party Screening solution is good to navigate, very user-friendly, and comprehensive. The Thomson Reuters team is extremely helpful and very energetic with regards to sales, implementation, [and] training."
Our customer was amazed because we didn't have to look beyond ONESOURCE. We reduced the complexity of making a declaration and saved huge amounts of time and resources for them. We were problem-solving in the true sense."
Better data leads to better decision making.
Our feature rich compliance software can be used as SaaS solution or integrated with your solutions as extracts or web services. Know why we are experts in trade compliance software.
24/7

access to trade regulations

210+

countries and territories

450+

Trade Agreements including RCEP

60+

Export Control Lists
300+

researchers working behind the scenes

60+

languages

650+

global denied party screening lists

AI/ML

tools to improve search accuracy
The future of trade compliance is here. 
Contact us for a free demo of our global trade compliance software and see first-hand what a difference it can make to your business operations.