LEGAL RESEARCH SOLUTIONS FOR MENA
Thomson Reuters Practical Law
Access practical legal know-how for lawyers
Go beyond primary law and traditional legal research
Thomson Reuters Practical Law is an online legal intelligence service designed to meet the needs of the busy practitioner. Our leading legal know-how goes beyond primary law and traditional legal research and our expert lawyer-editors have significant experience working in the world's leading law firms, companies, and public sector organisations.
We provide standard documents, checklists, legal updates, how-to guides, as well as an unparalleled combination of regional and international content presented using state-of-the-art technology and maintained by our 230+ expert attorney-editors.
Practical Law Sectors, new to Practical Law
Introducing Thomson Reuters Practical Law Sectors, our latest addition to Practical Law to give you the tools and knowledge to provide commercially relevant legal advice across multiple sectors. Sectors include: Energy, Financial Institutions, Life Sciences, Technology, Media & Telecoms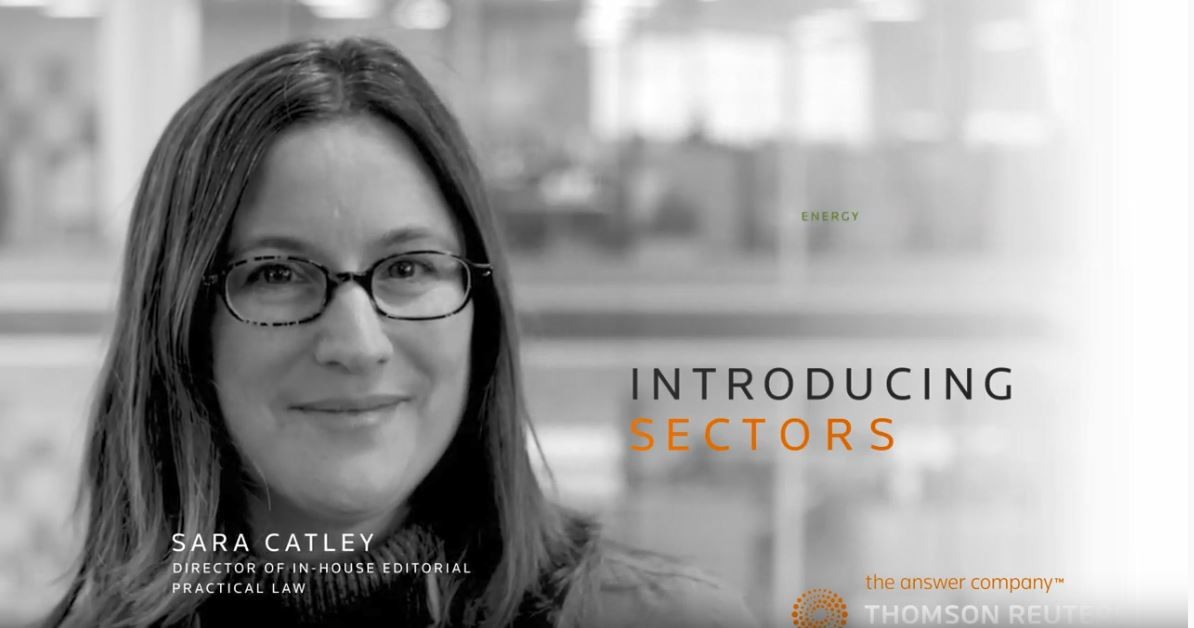 02:32
Introduction to Practical Law Sectors
Reasons to rely on Practical Law
The largest know-how team in the nation with over 280+ attorney-editors.
Trusted by 85% of the Am Law 200 and hundreds of mid-sized firms.
Hours per month is the average time our attorney-editors spend ensuring our content is current.
With Practical Law you can
---
Whether your legal agreement involves antitrust, bankruptcy, real estate, employment law, IP, or any one of the many other featured practice areas, starting with Practical Law will give you confidence that you are including and addressing key issues in your agreement.
Get comprehensive explanation of aspects of law or transactions with practice notes from Practical Law. From broad overviews to focused explorations, practice notes can help you get up to speed quickly.
Presented in the form of timelines, flowcharts, tables, decision trees, and lists of issues, our legal checklists are created and continually maintained by our team of over 230 attorney-editors.
Cut down the time you spend researching with our straightforward how-to-guides. Practical Law offers clear explanations of current law and practice, so you can respond with speed and confidence.
Give yourself a head-start on contracts, agreements, and clauses with Practical Law. With coverage across business-related practice areas and beyond, our standard documents and clauses provide real-world applicability with insight from experts.
Get up-to-date resources covering all major practice areas created and maintained by our 280+ expert attorney-editors.
Antitrust
Bankruptcy and restructuring
Capital markets and corporate governance
Financial services
Intellectual property and technology
International arbitration
Labor and employment
Real estate