Legal solutions for corporations
CORPORATE SOLUTIONS FOR THE MIDDLE EAST AND NORTH AFRICA
Thrive in global markets
We equip globalizing corporations with the platforms, cross-industry insight and expert partnership they need to find clarity in complex markets
Unrivaled legal solutions that integrate content, expertise, and technologies
Thomson Reuters offers an unparalleled suite of legal resources and tools for in-house counsel, covering litigation, compliance, mergers and acquisitions, and transactions. Our workflow solutions are designed to help our customers automate and streamline processes, to facilitate better collaboration and improve overall performance, as well as easily leverage critical information and insights.
Thomson Reuters Westlaw Middle East
Take your legal research to the next level.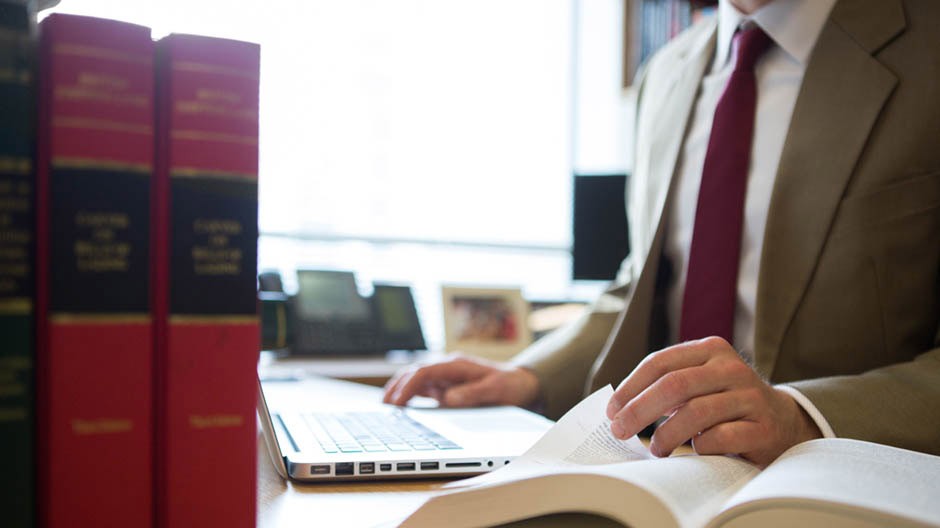 03:59
Signing up to Westlaw Middle East will provide you with access to a wealth of English legal research, from legislation and cases from the Middle East through to insights into the latest news affecting your industry. All our resources are integrated seamlessly and come with intuitive time-saving tools, making it easy to leverage critical information and insights.
The platform is powered by the Thomson Reuters flagship international offering, Westlaw, and provides legal professionals with unique local content, in addition to the essential and crucial insights required for their research and decision-making processes.
Practical Law helps legal professionals work faster and advise with confidence. We complement primary law and research to help our customers meet demands for increased efficiency and greater value. Practical Law's innovative online know-how supports in-house counsel by providing the answers and guidance needed through a number of essential resources including standard documents, practice notes, global guides as well as international transaction guides to demystify the complexity surrounding cross-border work.
Our expert team has significant experience in the world's leading law firms, organizations and public sector organizations. They create and maintain thousands of up-to-date know-how resources across all major practice areas.
Document automation designed for leading law firms and corporations.
Thomson Reuters Contract Express is a document and contract automation software solution that reduces the time and costs involved in drafting documents. With enhanced drafting efficiency, in-house legal professionals can enjoy greater efficiency, eliminate unnecessary delays, remove potential risks associated with manual drafting and free up time for more profitable tasks.
Drive performance, quality and consistency.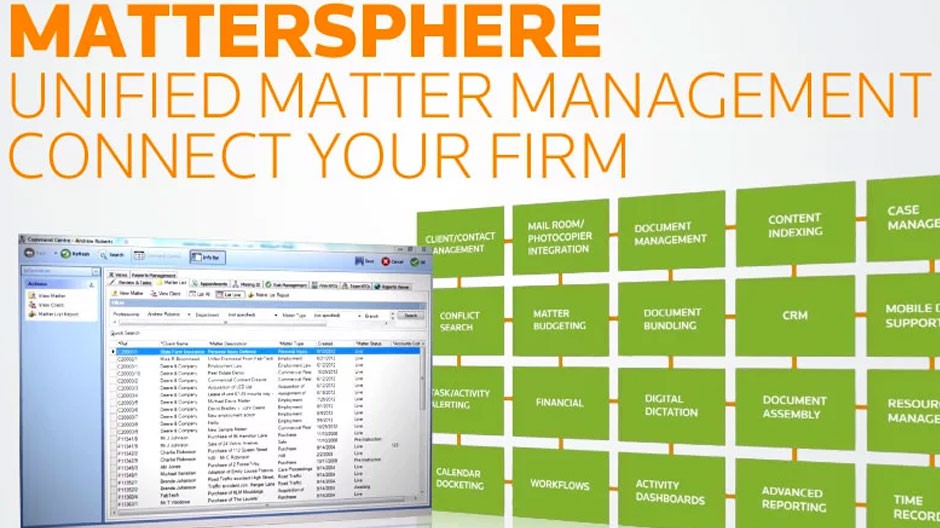 03:44
MatterSphere Matter Management is the first truly intuitive, fully integrated front-office system for legal and professional services firms that's built entirely within the familiar Microsoft® Office® technology. Woven into the fabric of your workflow, only MatterSphere is built into the tools legal professionals use all day long and has a familiar interface that lets in-house lawyers easily manage matters, and all associated details. Since matter-related information is organized within Office applications, all actions, documents, and emails can be easily initiated and accessed directly within Outlook®, Word®, and Excel®
The corporate legal industry's most widely used software for managing e-billing, matter management, and performance analytics.
Utilized by more than 1,000 corporate law departments, Thomson Reuters Legal Tracker is web-based software used to manage matters, invoices, budgets, status reports, and documents from outside counsel firms. Legal Tracker holds the largest collection of e-billing, matter management and live-rate analytics information, with detailed data on attorney performance that includes costs, staffing, duration, predictive accuracy, and evaluations by clients.
Offering a best practices approach to delivering legal services.
Thomson Reuters Legal Managed Services delivers the expertise and advanced technology needed to achieve successful outcomes in the most complex and challenging engagements. We will proactively partner with you to create a program that allows you to expand capacity, improve efficiency and leverage your internal resources more effectively.
With over 1,800 full-time legal professionals, we train and retain the best and brightest talent in the industry, and pride ourselves on the seamless integration of people, processes and technology. We specialize in the developing solutions in the key areas of eDiscovery and disclosure, risk and compliance and contract management.
Thomson Reuters Compliance Learning
Engaging. Customizable. Global.
02:11
Thomson Reuters: MicroLearning Suite
Our online compliance training provides practical, interactive, and cost-effective compliance training courses that assist in changing behavior and supports a culture of integrity.
Employing instructional design techniques optimized for risk and compliance training and accompanied with a full audit trail, courses are driven by practical examples and interactive scenarios to ensure users truly understand and recognize compliance issues.
Our courses are fully customizable and tailored to support your business at a country, regional, and global level.