Document collaboration
Securely and efficiently unify internal and external document creation with HighQ
Enable true collaboration with colleagues and clients
Collaborate securely on documents to unlock their potential, get your work done, and be more productive. With HighQ, colleagues and clients can collaborate from anywhere, on any device.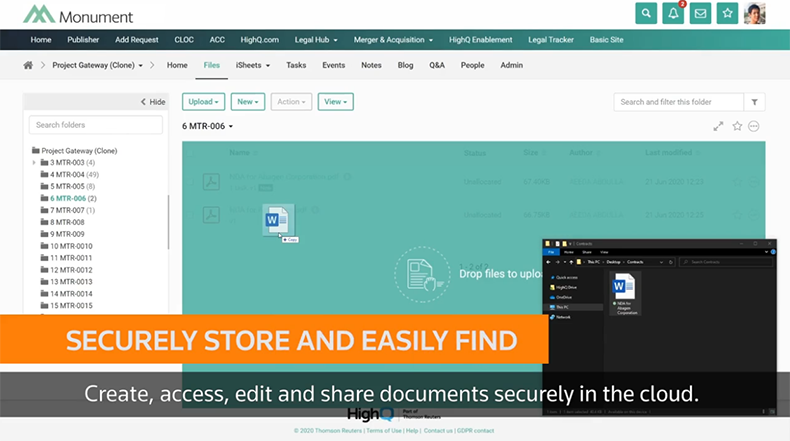 01:06
Securely share large document sets in project workspaces or easily transfer large files using our web, desktop, and mobile apps.
Allow teams to collaborate and communicate efficiently across offices and time zones by reducing the reliance on email.
Centralise project information
Centralise project information and collaboration with agile task management, giving your teams the tools to get their work done quickly.
Increase knowledge sharing
Free information from knowledge silos such as email, network drives, and laptops and share it with others in shared workspaces.
Enhance external collaboration
Easily collaborate and communicate with users outside your network by sharing files, documents and project information.
Ready to take the next step?
See how your firm can strengthen document collaboration with HighQ