The leading legal research service
Intuitive online legal research service with comprehensive content and exclusive editorial enhancements that make it easier to complete your research tasks.
The standard for legal research
02:00
Westlaw Edge UK brings together a legacy of quality and accurate legal research and the latest advancements in legal technology. First-of-its-kind features like visual case analysis, intelligent comparison tools, and the most powerful legal search engine expedite legal research tasks that were once incredibly complex and time-consuming.
Westlaw UK has always been the standard for legal research. Westlaw Edge UK raises that standard with a new level of thoroughness and efficiency.
Why choose Westlaw Edge UK
Access the most comprehensive and up-to-date collection of legal information, conforming to rigorous editorial standards.
Rely on the most accurate, current information when it comes to invalid or overruled points of law.
Find the information you need and stop second-guessing your sources, saving hours a week on research tasks with Westlaw UK.
… Rather than having to trawl through a list of cases, the interactive analytics enable the lawyer to locate and marshal cases with great efficiency, both saving time and providing the material for a better end product."
Advanced features help you perform research tasks like never before
Westlaw Edge includes all the latest advancements in legal technology, plus the essential research features you've come to know and trust
Instantly compare versions of legislation to identify changes 
Quickly understand how the law affects you, your organisation, and the industry at different points in time, and how the legislation diverges and deviates.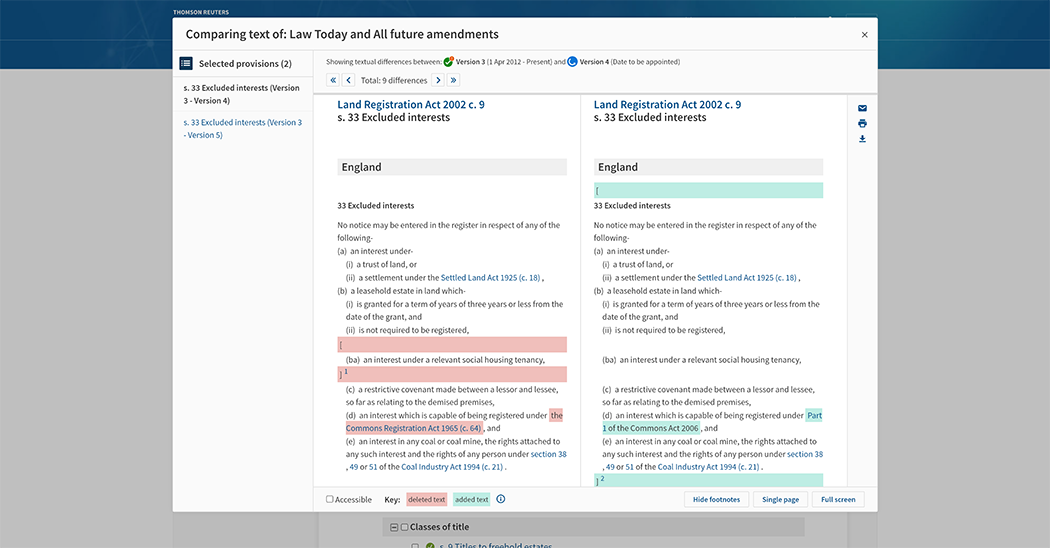 00:10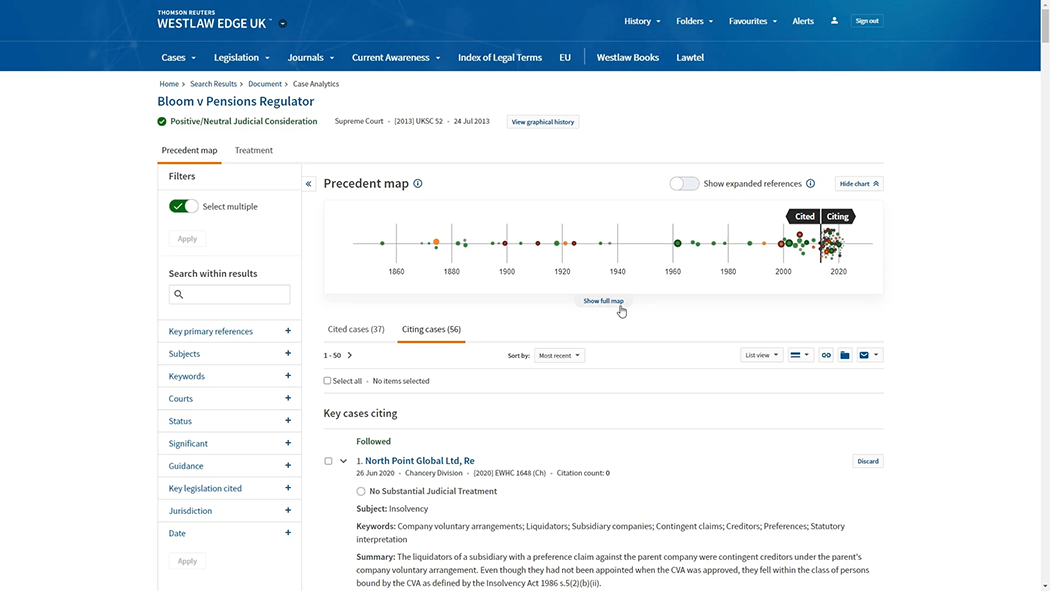 00:11
Actionable data to improve your strategy
Deepen your understanding and analysis with meaningful data visualisation.
Predictive research suggestions
Search with natural language terms and get type-ahead suggestions, surfacing the most relevant information at the top of your results list.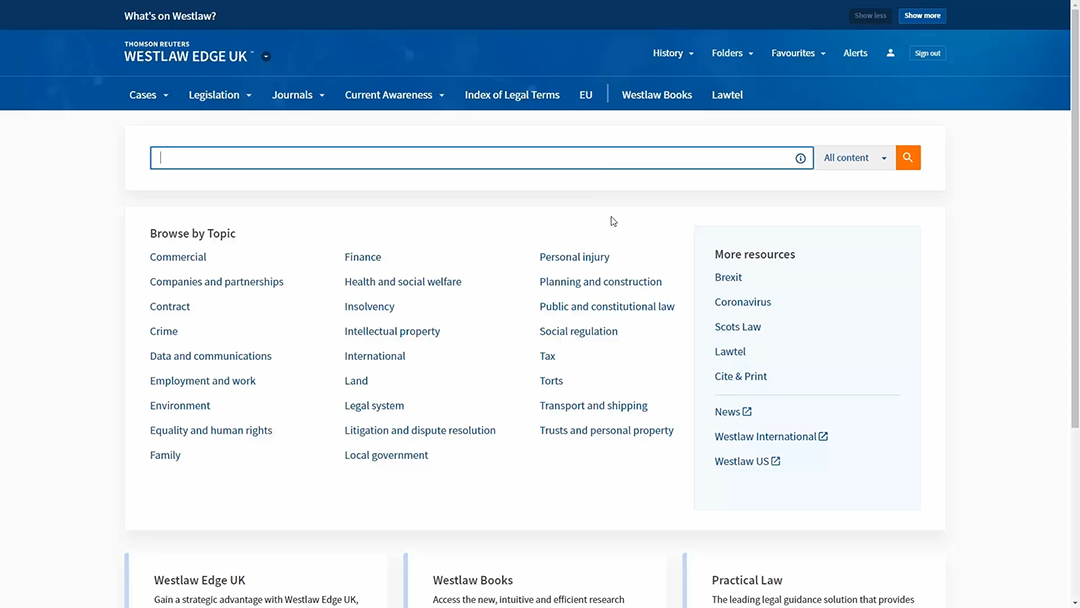 00:10
Try Westlaw Edge UK and get full access to powerful features like visual case analysis and legislative compare. No credit card is required, cancel anytime during the trial period.
By submitting this form, you acknowledge the Thomson Reuters group of companies will process your personal information as described in our Privacy Statement, which explains how we collect, use, store, and disclose your personal information, the consequences if you do not provide this information, and the way in which you can access and correct your personal information or submit a complaint.