Thomson Reuters MENA: Hot Seat Episode 2
THOMSON REUTERS MENA: HOT SEAT, EPISODE 2
International Tax and Trade: 2020 and beyond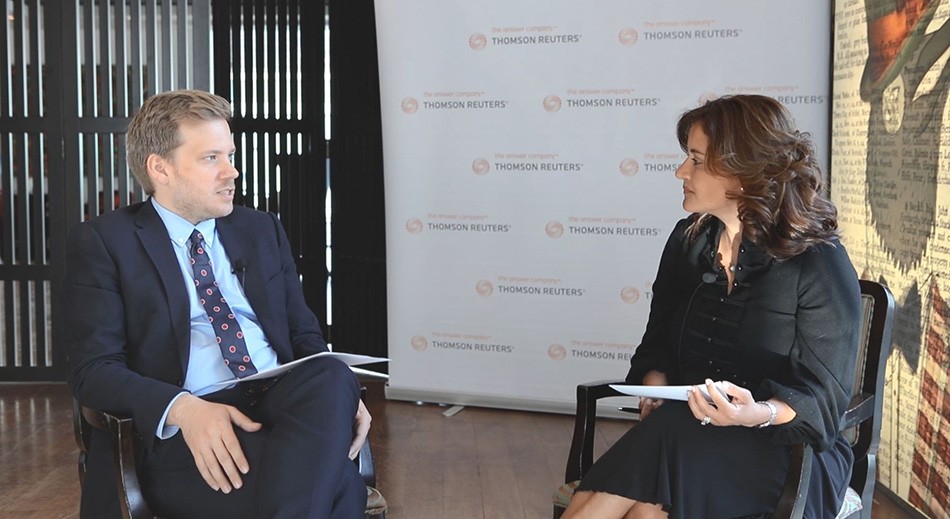 12:35
Thomson Reuters MENA: Hot Seat - Episode 2 International Tax and Trade: 2020 and Beyond
In Episode 2 of our video series, we discuss global tax and trade trends with Thomas Vanhee, Partner at Aurifer, and get his view on the challenges and opportunities that will shape business going forward.
To get more insight on key issues such as digitization, protectionism and Brexit – catch the conversation in the video above.
Thomas Vanhee is Partner, at Aurifer Middle East Tax Consultancy & Affiliate Professor of Tax Law. Thomas founded Aurifer, a boutique tax firm established in Dubai, after a decade of working at tier 1 tax law firms in Brussels and Paris, and after having been seconded with Deloitte in the Gulf. He has been involved in several high-profile deals and have worked for blue chip and quoted companies and institutions in various sectors. In recent years Thomas has also been heavily involved in tax policy in Europe and the Gulf. Recently, he has been assisting businesses in assessing their readiness for the introduction of VAT on 1 January 2018.
He is also teaching VAT at Paris Sorbonne Abu Dhabi in the first tax LL.M of its kind in the Gulf. He also joined his former university (Solvay Brussels School of Economics and Management) to teach an introductory course on tax law to master students.
In the first episode of our video series, David Fox, Managing Director for the Corporate segment, Asia & Emerging Markets at Thomson Reuters, shares his insights on the current state of the global trading environment.