THOMSON REUTERS WESTLAW MIDDLE EAST
Take your legal research to the next level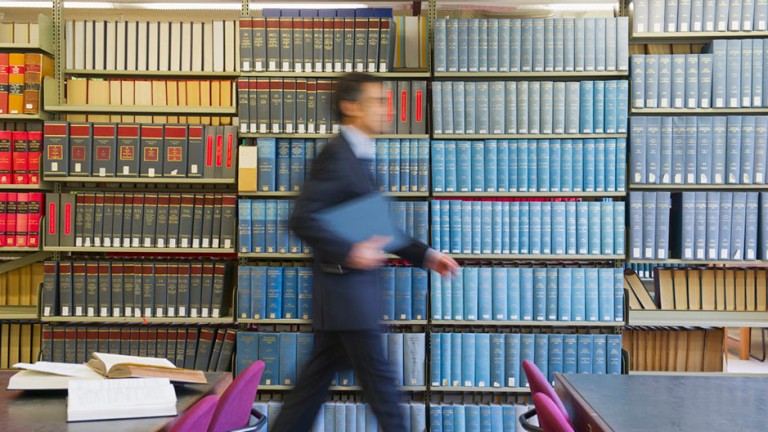 The legal landscape in the Middle East and North Africa is dynamic and ever-changing. Westlaw Middle East has been developed to meet all your legal research needs, providing you with a wealth of legal information by in-house legal matter experts from the region.
Westlaw is an online legal research service that allows you to complete legal research faster and with greater confidence. Westlaw can be tailored to your region, providing localised content and legislation updated to-the-minute. Depending on where you operate, some of the regions we cover include:
Westlaw Middle East
Westlaw Asia
We offer training as part of your subscription to help you get the most of Westlaw Middle East. Our experienced training team will guide you through sessions tailored to your requirements:
On-site
Practice area workshops
One-on-one via phone or WebEx
Encylopedia of Dubai Property Laws, Deress and Legislation now available for puchase.
Learn more
WHAT'S NEW ON WESTLAW
Why subscribe to Westlaw Middle East?
---
Besides primary law, there are journals, MENA materials, extensive news sources, all with added features and functionality designed to increase efficiency.
With Current Awareness updated every five minutes, status icons across all cases and legislation to notify you of out-of-date law, pending amendments or appeals and alert features, you can be sure you're always using the most authoritative, up-to-date content.
Westlaw has a wide variety of content, including 500,000 case analysis documents, over 2 million legislation documents and 900,000+ journal documents.
We understand the difference it makes to have the knowledge you need at your fingertips. Westlaw Middle East delivers practical guidance, specifically on U.A.E. legislation, in the form of notes, Q&As, checklists, annotations, and precedents through Legal Insight, an online legal information source.
Dedicated customer support and technical teams to provide you with the best services, continuously striving to improve your user experience.
Our legal intelligence and content is closely monitored and checked by our team of bilingual legal professionals and local experts, providing you the most accurate and up-to-date version of the law.
---
Access consolidated primary and secondary legislation for the Middle East and North Africa. Westlaw Middle East provides clear and concise access to the full text, progress tracking and proposed amendments to enacted legislation specific to the region.
Our vast and ever expanding bank of case law helps you find the information you need quickly, whether you're looking for a few simple details, deeper analysis or the wider resources for full in-depth research.
A host of legal journals will always reflect the key topics across the industry. As prominent issues are addressed in the media, you can bet that you will find those articles on Westlaw UK, helping you to understand the issues that matter.
Acting as a springboard for the rest of your research, Insight offers links to related content throughout Westlaw, allowing you to quickly gain an overview of the subject as well as the key issues that you may need to consider.
To help you put the law into context, we offer a large range of market leading online books and looseleaf titles. Mitigate risk associated with using out of date content thanks to online indications of currency and instant updates.
Our Current Awareness content, containing information on cases, legislation, and legal developments, is updated every 5 minutes from 8am until 5pm, Monday to Friday, ensuring you'll get all the information you need to stay up to date and nothing more.
Whether you're looking for information on industry specific matters, international developments or local news stories, our hugely expansive, independent coverage keeps you informed of the developments that matter to you.
Encyclopedia of Dubai Property Laws, Decrees and Legislation
Encyclopedia of Dubai Property Laws, Decrees and Legislation and the judgments of the Court of Cassation of the Emirate of Dubai and a comparative jurisprudence of the Egyptian, Lebanese and Kuwaiti Law

Due to the great development of the property market in the United Arab Emirates in general, and the Emirate of Dubai in particular, legislations, laws and decrees have been generated to regulate and register property contracts, mortgages, engineering consultancies services, and possession of land for non-citizens or collateral accounts.
These laws and regulations are aimed at systematising different relationships and interests between developers and investors, whether they are companies or individuals in order to ensure the rights of all.
As legal counsellors for large offices of the State and their defence in many important property cases the authors observed a great shortage in legal literature regarding property laws and regulations. The need for information, referring to a law or a decree, beside a past judgment, was not easily accessible and not able to be found in a timely and efficient manner.
Thus, the Encyclopaedia of Dubai Property Laws, Decrees and Legislation was devised, to fill the need for a comprehensive reference work for property laws and decrees issued by His Highness the Ruler of Dubai and His Crown Prince.
The laws and decrees have been approached in detail. They were taken from real judgments of the Court of Cassation, comparative jurisprudence of the laws of Arab countries that have a great history in laws such as Egyptian, Lebanese and Kuwaiti Laws. The numbers of articles matching the property laws of Dubai through comparative jurisprudence are stated.
To purchase, please contact YASSINE.LEKHLIDI@thomsonreuters.com

Contact a specialist to discuss your needs and whether Westlaw Middle East is the right solution for you.