Knowledge management
Provide a single, secure place where people can quickly find the information they need
Enable your organisation's collective knowledge
HighQ knowledge management gives you ready access to the content you need to enhance performance and more easily make intelligent, informed decisions in day-to-day work.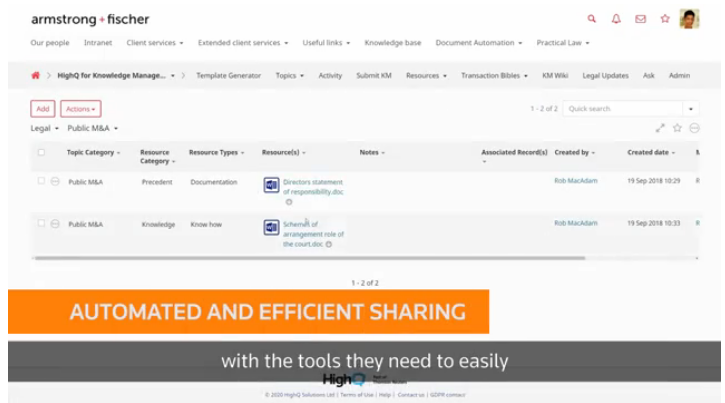 00:52
Socialise the information
Easily share important content, facilitate discussions, and capture information using wiki pages, documents, and blog posts.
Easily search for, connect with, and follow experts in groups or projects – and get the right expertise from the right people – right when you need it.
Automatically share knowledge and work product
Provide thought leaders and subject-matter experts with the tools they need to easily and automatically share their knowledge and work product as part of their daily routine.
Ready to take the next step?
See how your legal team can strengthen knowledge management with HighQ