Team collaboration
Offer your legal teams a complete digital workplace
Improve productivity with streamlined collaboration
Keep your staff informed, communicate easily, collaborate on documents, and manage tasks with an entirely new way to work.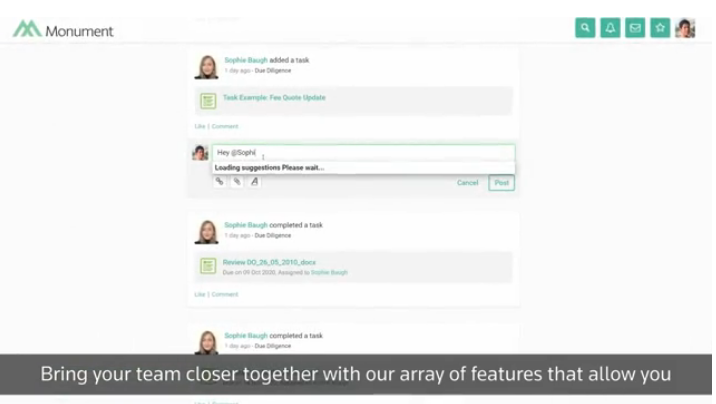 01:11
Quickly and securely transfer your files
Instantly and securely share files, create and edit content, post videos and articles, track projects, have discussions, and much more – all in one unified, online space.
Keep projects on time and on budget
Social collaboration means more information is shared in real-time. It increases efficiency and keeps your teams more closely engaged for faster production and increased efficiency.
Stay networked and engaged
Seamlessly collaborate with people inside and outside your organization. With HighQ, you'll see immediate benefits, including a fast transfer of information and a more connected culture.
Ready to take the next step?
See how your legal department can strengthen team collaboration with HighQ
By submitting this form, you acknowledge the Thomson Reuters group of companies will process your personal information as described in our Privacy Statement, which explains how we collect, use, store, and disclose your personal information, the consequences if you do not provide this information, and the way in which you can access and correct your personal information or submit a complaint. 
Other vendors did pieces of what HighQ was doing but nobody was doing the whole thing and would enable all different types of collaboration in one solution.