How MetLife Prepared for VAT Implementation in the GCC
How MetLife Prepared for VAT Implementation in the GCC
Regional CFO Robert van der Klauw Discusses the Challenges and Lessons Learned
VAT is being introduced in the GCC, ringing in a new tax era for the region. MetLife – an insurance company that caters for all GCC markets – began its VAT preparations a year before the implementation date. When the group conducted a business and financial impact analysis, it soon became clear that the complexity and costs involved would have a significant material impact on the enterprise.
"We realised this is not a finance project, but a business project," explains Mr van der Klauw.
Preparing systems for VAT implementation was a major effort for MetLife, as the insurance business is typically exempt from VAT. In the GCC, medical insurance is subject to VAT (while life insurance remains exempt).
Our video explores the unique challenges that MetLife faced when preparing its systems and budgets for VAT implementation. Watch the discussion as Pierre Arman, MENA Market Lead for Tax and Accounting at Thomson Reuters, speaks to Robert van der Klauw, Regional CFO for MetLife in the Middle East and Africa, about his organization's VAT preparation journey.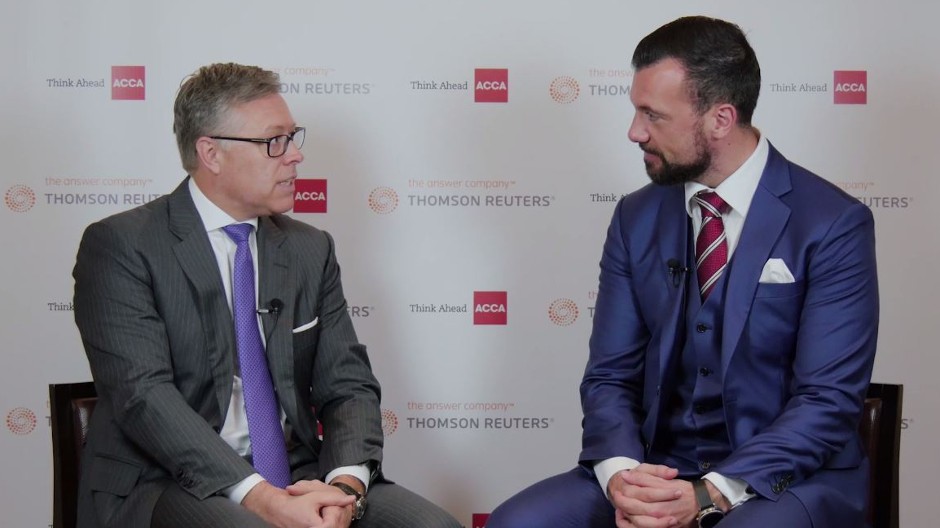 05:58
To learn how Thomson Reuters ONESOURCE can help you with your VAT preparations, please complete the contact us form.